KUNDEHISTORIER: METIER OEC
METIER OEC HAS GONE ALL-CLOUD: A MODERN & FLEXIBLE WORKPLACE

Metier OEC has migrated all internal systems to the cloud and is invested in a solution of collaboration, which has contributed to it becoming a flexible, forward-looking, modern, and attractive workplace.
The company is a total supplier of within the discipline of project management and works to create value for their customers in different industries and the rest of society. Metier OEC consists of a strong professional environment of experts who deliver quality based on best international practice in project management and governance. They have two services within the IT-product area: myMetier Learning, a training solution using e-learning to boost competence development among customers and myProjects, a project management tool that makes available information for making decisions in projects.
Although the solutions are based on Microsoft technology, Metier OEC is not a tech company at its core: they do not want to focus on the very technology behind the service, but the value the service creates.
"We sell cloud-based solutions to customers. That way we avoid technology discussions about installation, platform, updating, and storage" says CTO Frank Johansen, and "by selling it as a service, we can concentrate on the actual value delivered. Because we are focused on creating value for our customers, it became natural to bring it into our own operations."
A journey driven by business and end-user needs
The company has previously gone from being on a platform "inhouse" with servers and hardware to moving on to a larger operating partner in 2009. In recent years, Metier OEC has experienced great growth through their business concept and they now number around 270 employees. Growth has contributed to new needs emerging. Previous solutions worked, but Frank Johansen saw challenges when it came to projects with a focus on change:
"We felt that there was a need for more flexibility, both in terms of scaling and developing our own solution for customers, and opportunities for employees to collaborate in documents or to have easier access to work outside the office."
The company was at a point where something had to be done. Johansen says that it is one thing to have control over licenses, but quite another to be able to adapt to thinking whole and in terms of value when establishing a set of services. It has been a decisive factor in his work to turn the management into looking beyond being able to save money on licenses.
From early on Metier OEC was looking for a supplier that had the right expertise and shared understanding to assist in the work of deciding what services should be used, how they could be converted into subscription-based solutions, and how they should meet business needs. Throughout, Johansen was determined that procurement should be made based on value, not technology, as the service needs to be delivered independently.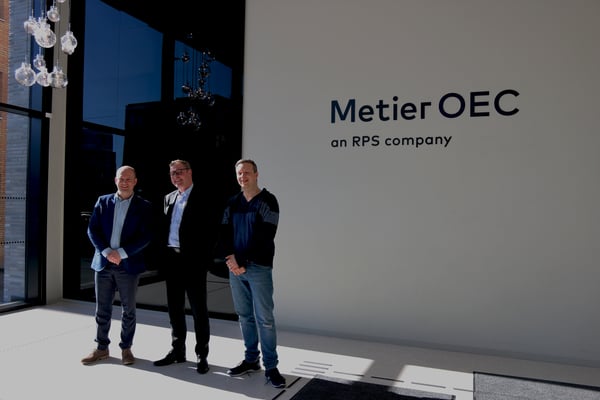 The key to a successful collaboration
In the spring of 2017, the dialogue with regard to Ironstone's service concept began. From early on there were similarities when it came to business approach, one in which the focus is on the value the service provides, not on how many hours the implementation of a project requires. This drove the dialogue further.
"Ironstone has been able to define sets of services in packaged subscription-based solutions with true value. The contract is based on mutual trust and the costs show simple calculations of the services rendered. This limits the use of time and simplifies the approval process. The contract with Ironstone includes a consulting level that ensures and open, clear, and close dialogue, thereby eliminating misunderstandings about what both parties actually want. This is the essence of what we are trying to achieve, not just with our suppliers, but with our customers as well."
Today's solution is based on a concept where Metier OEC has the freedom to easily change supplier if they are no longer satisfied. It facilitates the elimination of contracts that lock down customers to the supplier and creates a new foundation for collaboration where the vendor will have to focus on delivering quality and innovation, and assure that services actually work. This is the foundation for a modern collaboration.
"We wouldn't be here today, using this solution, if it hadn't been for Ironstone. They have been a central part in the work switching to the subscription-based service set we have now. They are definitely a part of our journey. We at Metier OEC are very pleased with how they challenge us in new areas. Being able both to assess proposals and meet our needs, they show an understanding of what we require."
Furthermore, Tormod Eek, CEO of Ironstone points out that "if Metier OEC had a traditional mindset, we would not be where we are right now. It has been very interesting to follow the journey and to now see that the joint operational meetings have shifted focus from reactive operation to optimization, adjustment, and new business areas."
A modern cloud-based workplace on a flexible platform
Over the course of the last year, the IT department at Metier OEC has been able to offer their employees a flexibility and platform that is something completely different from previously. It enables access to work on the go from another location on a device that doesn't have to be enrolled into the organization, and the possibility to collaborate. This decentralized work method is a decisive factor for consultants in terms of efficient work, quality control, and meeting customer delivery deadlines. Furthermore, the organization can now rely more on security mechanisms that are integrated into the solution.
In the IT strategy, Metier OEC has deliberately chosen to purchase subscription-based cloud services in order to have an operating solution that can scale up and down per user according to changes in the market and other needs. This creates a completely different prerequisite for Johansen's work on budgeting and reporting, and they now have a level of predictability and security with their partners that they haven't been able to enjoy before.
"The advantages of the changes made have been evident in events such as the merger between Metier and OEC. In addition, it contributed to an easier relocation to new offices at Skøyen earlier this year."
– Now we tell our employees, wherever they are, to just go and get a computer with the following specs, go home, fire it up, and choose "log in with your company account" and everything is handled, Tørnby says.
With a modern cloud-based solution, their employees also have a lot more freedom to do what they want without compromising security - even small things such as changing the mouse and keyboard settings needed to go through the Oslo office before.
– We previously had a solution to distribute software to our clients called Software Center. But we did not have the knowledge or competence to administrate it properly, and we were never happy with it, he adds.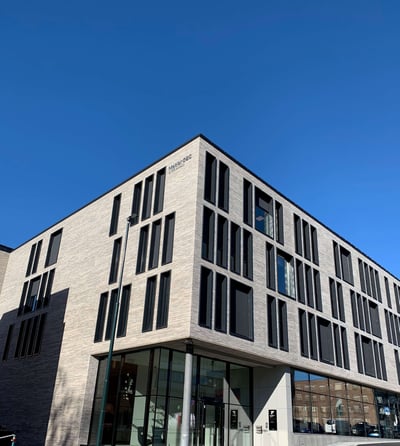 The importance of employees satisfaction and good interaction
IT Operations Manager at Metier OEC Henning Nordberg has noticed obvious improvements. The consumption of time has been reduced, and complexity simplified with Microsoft Intune and proper Ironstone procedures. This helps ensure stable operation. It is important that processes such as preparation of machines, quick access to content during operating errors, and onboarding new employees work optimally, so that they can quickly get started.
"With solutions that work, we can shift the focus over to the success factor: the end-user. When Nordberg gives new employees his onboarding presentation of our platform, the goal is to give them the impression that Metier OEC is modern in terms of employee deliveries and that we employ good, flexible solutions."
The employees at Metier OEC have a great focus on their own time consumption, and things that don't work optimally can evolve into a source of dissatisfaction, which the management in Metier OEC is aware of. The employees' opinions are an important factor in keeping things moving, challenging, testing and continuously working on how to give the business value in everyday life. It helps drive the business forward. It is the users in Metier OEC who run the adoption of the services, and their goal is high satisfaction and good interaction, which again affects the business positively.
"For further success and development, we must have a clear strategy all the way for how to translate technology into user and customer value, that is what it boils down to. The strategy is central both in discussions internally and with partners such as Ironstone." says Johansen.
Oppdag vårt Azure for Developers-rammeverk
Når du ringer oss kommer du kanskje til å bli tatt imot av Amna, som er en av våre fantastiske hjelpere på kundesupport!