KUNDEHISTORIER: FUTURE ORDERING
Future Ordering is building the future of restaurants in Microsoft Azure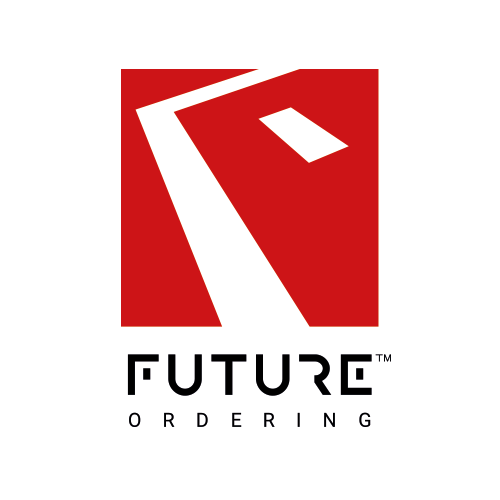 A seamless restaurant experience where guests can order and pay for their food from wherever they are is a part of Future Ordering's "The Restaurant of the Future" vision, says Anders Lövgren, Field CTO in Future Ordering. Their current software will play a huge role in realizing their vision – as will Microsoft's cloud services.
Future Ordering has created an omnichannel platform for self-ordering in the food and beverage industry. If you've ever used the express machines at the fast-food chain Max Hamburgers, you are familiar with their technology. They allow guests to order and pay for their food through apps, web, or tablets, among other technologies.
– We are integrated seamlessly with Point of Sale, loyalty systems, marketing, and restaurant operations, says Anders Lövgren, and it's all managed through one single platform.
– It's an enterprise solution, which means good scalability, security, and availability for our customers, which is packaged as a software as a service (SaaS) offering and billed monthly.

An upsurge in demand due to Covid-19
Future Ordering started back in 2015 by building a solution for one customer, but quickly realized they could make it into a product. That product is more or less Future Ordering today, Anders Lövgren says. It's also what sparked the idea and laid the groundwork for their vision "The Restaurant of the Future".
When the global Covid-19 pandemic hit earlier this year, the Future Ordering team saw a great upsurge in demand for what the industry calls contactless ordering. They adapted their offering to fit the new and special circumstances and managed to meet the food and beverage industry's demands.
Microsoft's cloud solutions made it possible
When you need to adapt quickly, to meet new needs such as Future Ordering did when the pandemic hit, it's important to have the right tools, a secure platform, and foundation in order to be agile. Lövgren and his team found those tools in Microsoft's cloud solutions.
He explains that even though they are a small company, they had big plans from the start and wanted to be able to scale on a global level, so they started building in Microsoft Azure from day one. To use local server farms for scaling would have been almost impossible and very costly.
Future Ordering has built its solution as a Platform as a service (PaaS) solution. Several team members had experience from running large solutions on local servers from working in other companies and knew the time, effort, and costs of doing so.
– I think we skipped a step in the evolution process when we went directly for a PaaS solution, Lövgren says.
He also says the services and tools available in Microsoft Azure are crucial to developing and setting new things in production today.
– We are using Azure DevOps a lot. That's where we have our repositories, build pipelines, and deployments. That gives us good flexibility and speed while developing and setting new things in production.
The cloud was the key to becoming PCI service provider level 1
Using the platform as a service (PaaS) model in Microsoft Azure for their own SaaS solution has more benefits than scalability and good tools. Lövgren is convinced that the choice of platform providing layers of security is a major reason for them becoming and maintaining a level 1 PCI-DSS service provider, which is the highest and most demanding PCI-DSS level.
– Since we sell stuff to consumers, we need to be able to make credit card payments, and if you are making credit card payments at scale, you have to fulfill the requirements from the Payment Card Industry Data Security Standard (PCI-DSS), he explains. To do so without the cloud would be very hard and very time-consuming.
According to him, reaching PCI-DSS compliance level 1 was a huge undertaking for Future Ordering in becoming what they are today. It's the highest level a service provider can have, and they do external audits every year to make sure they still fulfill the requirements.
The benefits of a partner
In 2019, Future Ordering partnered up with Ironstone to help them manage their Azure environment and infrastructure. Ironstone wasn't their first partner, but according to Lövgren, it's the first time they got the response they needed from a partner.
– Ironstone started by helping us consolidate into a single Cloud Solution Provider (CSP) offering, he says.
– We had ended up with a somewhat fragmented Azure environment with services spread all over different subscriptions and Microsoft offers.
He says the partnership has improved quite a lot for them. Now they only have one environment to work in, and it has also given them a better understanding of their cloud costs.
Ironstone is now their first point of contact whenever there's a problem, or they need additional support. Lövgren says they've experienced nothing but fast responses and good solutions to their problems when they've needed help.
Using Ironstone as their IT-department
Future Ordering is growing and constantly recruiting new people. It requires a good and stable internal IT environment. Today they are almost 40 employees, which means they are reaching the size where they either have to dedicate resources and build their own IT department or partner up with a good partner who can manage it for them. Future Ordering is going for Ironstone.
Ironstone will be our IT department; that's our internal IT strategy, Anders Lövgren says. As the company grows, they want to facilitate the option of working from wherever they are. They already have two offices, one in Luleå and one in Stockholm, which are in daily contact with each other, but since the Covid-19 pandemic, more people have started working from home.
Therefore, it's important that communication tools such as Teams, file sharing, screen sharing, etc. are up to date and working, as well as the importance of security. That is why Future Ordering has chosen to go for the Microsoft 365 E5 package to meet their requirements of protecting their user's identity, company data, applications, and devices.
How they use Microsoft Azure to build their future
One of Future Ordering's new and exciting projects they've worked on recently is their voice-ordering technology. Anders Lövgren describes it as conversational ordering where you talk to a digitalized assistant to order your food. In this way, it will feel more like a natural conversation.
– I think as technology, and especially voice technology matures, we will see voice as a natural way of interacting with a solution such as ours.
According to him, they are doing a lot of AI and Machine Learning activities when developing new technology. He is quite impressed by Azure's Machine Learning studio. The future of Future Ordering and what they can achieve technologically with the help of Microsoft Azure is exciting. Lövgren can also disclose that they have started using more container services and are looking at Kubernetes as the next step.
Oppdag vårt Azure for Developers-rammeverk
Når du ringer oss kommer du kanskje til å bli tatt imot av Amna, som er en av våre fantastiske hjelpere på kundesupport!