KUNDEHISTORIER: HOLTA INVEST
"Our workday has changed completely since choosing Ironstone as our IT partner"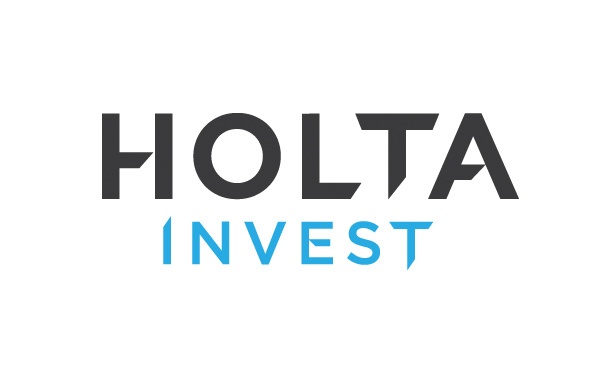 This is what Pål Anders Westerheim, Manager Corporate Accounting in Holta Invest AS, says. The company has switched to a modern and all-embracing cloud solution based on Azure, which allows them to work more effectively.
Holta Invest is an investment company that manages large assets. They manage 3,5 billion NOK in securities, shares, and bonds. They also engage in industrial acquisitions and investments, by purchasing various companies and developing their potential further. The entire group consists of 40 subsidiary and sister companies, and 200 employees. The total annual turnover is 8 billion NOK.
"We manage large assets and therefore depend on using trustworthy systems, so that we can perform our work both systematically and effectively," explains Westerheim.

To be able to work more efficiently and foster better collaboration, they wanted to move all their applications and files to a modern and secure platform in the cloud. In their process they evaluated several solutions and IT partners.
"From the beginning, Ironstone stood out as a serious and professional company. Interacting with their employees was comfortable and easy and they had sufficient knowledge about the solution we wanted. In addition, we liked their solution and they presented it very well. That's why we chose Ironstone," says Westerheim.
Better interaction, with a complete cloud solution.
The solution Holta Invest has chosen, is based on Azure. All software has been moved to the cloud and is driven by Azure. They are also using a file structure solution including Sharepoint and OneDrive. Since it's all cloud-based, upgrading is not an issue and scaling up and down can easily be done when needed.
They login into an external dashboard, developed by Ironstone, and from there they have complete access to all applications, Office 365 and all their files.
"This means we have access to all files and applications, at any time, on any device and from any location. We sign in to Microsoft's server and start all programs from there. This is a great advantage for us since we often work remotely. Many of us travel frequently and often work from home in the evenings," explains Westerheim.
With the solution they have today, security is taken care of in the best possible way, regardless of the location they are working from. More importantly, they can always access their application and the latest version of all files. Automatic synchronization with the server means that the latest version will always be stored as the valid version.
"It's a great advantage to know that we are always working on the latest version of a document. We never run the risk of a newer version of the document being stored somewhere else", says Westerheim.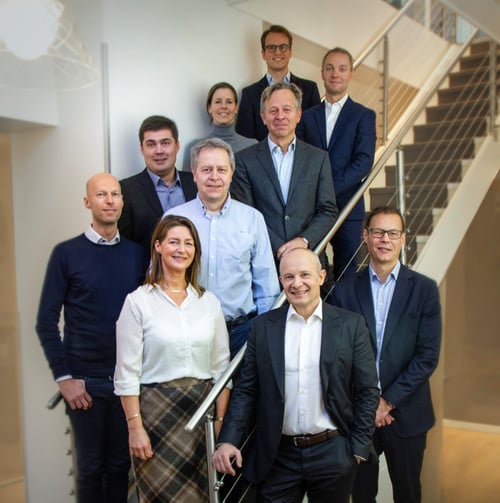 The importance of good support
Holta Invest describes today's solution as reliable and modern, with minimal downtime. Westerheim describes the implementation process as quick and painless.
"The actual migration of data and software was performed by Ironstone during evenings and weekends, so that we avoided downtime during our working hours," Westerheim says.
Holta Invest is now in an operational phase. Westerheim is impressed by support and follow-up he receives from the Ironstone customer manager.
"We have a dedicated customer manager who fully understands our solution. Ironstone makes us feel important and taken seriously" says Westerheim.
If Holta Invest needs support, their customer manager is only one call away.
"He has the possibility to connect to my screen and this makes it easier for me to show and explain. Often, this makes it possible to solve the issue then and there or shortly thereafter. If it's a more complex problem, the customer manager will address the issue further within Ironstone," Westerheim explains.
A better workday
In Holta Invest there is no IT department. Westerheim communicates with Ironstone, so the optimized functioning of their IT systems is his responsibility.
"For me, my workdays have changed to the better after we switched to a modern cloud solution. Everything has become easier, and we have a very good dialogue with our IT partner" says Westerheim.

Westerheim feels that Ironstone gives him the necessary information and updates and he experiences that Ironstone is engaged in them as a customer.
"They are often proactive and propose new solutions for us that we haven't thought about ourselves. These can be suggestions about adjusting the setup or adding additional functionality. I have experienced that they are committed to creating the best possible solution for us," says Westerheim.
The new and improved IT structure enables them to work in a more deliberate and efficient manner, and to get a better overview of their business performance. With several of the subsidiary and sister companies also linked in to the same solution, they can extract data directly from their systems and get a complete overview when needed. With IT systems working well, with no downtime and few errors, they have more time to focus on their core business.
Oppdag vårt Azure for Developers-rammeverk
När du ringer oss kommer kanske mötas av Amna, som är en av våra fantastiska hjälpare på kundsupport!