Travel
Travel Letter: Azure Architect Bootcamp
Morten, Head of Operations and Olav, Cloud Expert went to Azure Architect Bootcamp earlier this year. Here's a recap by ...
---
Morten, Head of Operations and Olav, Cloud Expert went to Azure Architect Bootcamp earlier this year. Here's a recap by Olav with highlights from the trip.
On Friday 10th of May, Morten and I started our travel for Bellevue, Seattle USA for the annual Azure Architect Bootcamp. The actual boot camp did not begin before Monday 13th, but with limited flight options, we went a bit earlier. It was an excellent way to defeat jetlag and also do some sightseeing.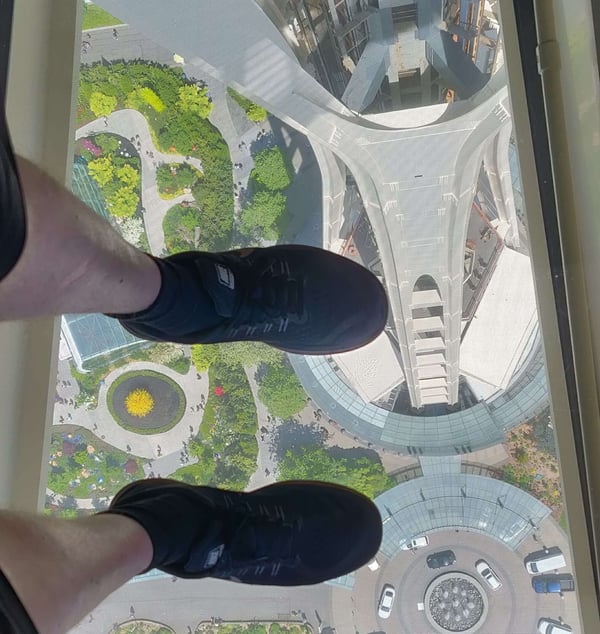 The weather in Seattle and Bellevue was unusually hot; even though we should expect about similar temperatures as in Oslo Norway, the weather at our destination was nothing like home. Easily 30 degrees Celsius at its hottest, with sunburns and considerable consumption of bottled water. We got to see some well-known attractions, like Space Needle and the fishing market in downtown Seattle. The jetlag got defeated, at least almost.

The Azure Architect Bootcamp
Over to the grand event of the trip and the main reason we went to Seattle. My understanding is that the Azure Architect Bootcamp is about giving the attendees the latest insights into how Microsoft suggests we can solve common scenarios in the cloud. Given the tools available to us now or shortly. We also got a great insight into how Azure works, both services (software), but also their thoughts and ideas behind the design of the datacenters (hardware) themselves. And we got insights on upcoming features that will significantly affect our day to day operations.
Each day of the boot camp had a theme, such as migration, security, or availability. The days started with one or multiple keynote speakers presenting the topic of the day. These were often deeply involved in the various "behind the scenes"-technologies; Storage, Compute, and Network. But there were also representatives from different Azure services who participated. They presented a mix of history, statistics, and some upcoming plans.

After that, we had a whiteboard design session, where we solved problems on a theoretical level. We had some great discussions with other attendees, and probably this was where we learned the most. After presenting our theoretical solution and a small lunch break, we headed off to hand on labs (HoL), where we got to try out the stuff they were talking about previously. The most exciting part here was that we got to try some upcoming tools, that we hadn't heard about previous to the boot camp.

Great discussions
After the 2nd day, we got to hang out with some Azure Principal Managers (PMs) over dinner and beer at a local bar. We could discuss and ask the PMs various questions which turned out to be an excellent opportunity for us to present some of the challenges we face as a Microsoft CSP Tier-1 partner. Contact information got exchanged, we got some tips and advice, and the PMs listened and promised to get back to us. This evening was definitely one of the most valuable two hours of our boot camp experience.

After finishing the program on the last day, we got a keynote from Azure CTO Mark Russinovich, who is known for being a great speaker. He talked about the Azure journey, through from the start to where it is now. He compared Azure to other cloud providers and was very straight up on cons and pros when comparing them with Azure. He also tried to predict what would be the most demanded cloud services in the years to come. But as he said in the keynote, these predictions are very tough and often turn out to be wrong. A few lucky ones got the chance to ask him some questions at the end before he had to rush home.
Thoughts
An intensive week with 08:00-18:00 days were over. We had some new, valuable information and new tools in our toolbox, but we were also ready to head home to Norway.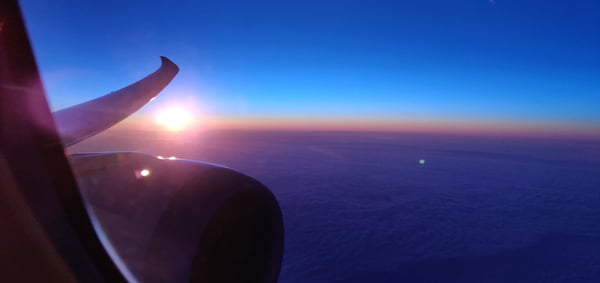 Even though we missed the celebration of Norway's national day (17th of May), the trip to Azure Architects Bootcamp was definitely worth it. We got some great insight into upcoming releases. We got a confirmation that we align with Microsoft's recommendations concerning the usage of modern services and solutions available in Azure. Also, we heard that we are ahead of most partners out there - which is pretty cool!

Do you have any questions? Don't hesitate to contact us.