WORKSPACE
The challenges of legacy deployment
Since the beginning of modern IT with Windows XP and Active Directory, it's been a reflexive respond from any ...
---
Since the beginning of modern IT with Windows XP and Active Directory, it's been a reflexive respond from any organizations IT department to address deployment to include a complete wipe-and load.
Now get us wrong, this made perfect sense in the past, both from a security and performance perspective as both operating system, drivers and applications was up to date in a post-deployment scenario and potentially unwanted applications were removed.
Under that current scenario a common tool for deployment would be Microsoft System Center Configuration Manager (SCCM) or Microsoft Deployment Toolkit (MDT). Of course, some might even prefer tools like Ghost and Acronis for this job. Now, they are awesome tools for what they do, and deploying legacy devices are one of the areas they do master. However, the organization tend not to update their deployment image.
Now, getting a new device into the organization is one thing, you download the drivers and select the appropriate operating system, applications etcetera. But what about lifecycle management?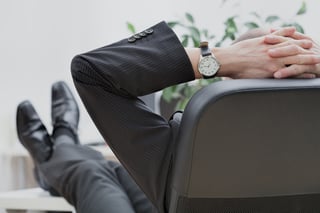 The waiting games
Who haven't ordered something online, only to be let down when it isn't in our mailbox the next day? This might just as well count for the scenario your end users suffer from within your organization. They order a new laptop, only to have the device shipped to your central IT- department. Await them to unbox and deploy the device according to company standards. Now what if the guy who is assigned this task is out of office for who-knows-how long, having the end user wait for weeks.
New hires might have to wait far longer than desired to become productive, and current employees are left unproductive or working with a sluggish rental device for way longer than necessary.
Lifecycle management - the old way
As mentioned, SCCM and MDT are two of the common tools to deploy computes in the way "it always has been".
Now every IT's struggle are mobile devices and the ultimate mobile user. What about Alex, you know, the guy who works from home. Will your deployment tool keep your device up to date and more importantly - is your department updating those bits? The traditional way of doing this is heavily dependent on third party tools and integration of features like VPN or Direct access to push updates and to gather inventory report.
Let us give you an example - your organization purchase a new laptop model and IT gets this up and running with drivers, and all the other software you want, do they add new drivers as they arrive from the vendor and push these to the clients?
Now, assume that you are utilizing a tool like SCCM and that your staff does keep the updates as they should, spending time to manually accept updates or take the risk of pushing bad updates as automatic default. How do they manage those devices that never enter the corporate network, hence, never receive those updates - and if they do - will it be too late or did you implement those third-party tools?
In addition, what about cellphones and tablets, are we sure that no business-critical data is stored on them?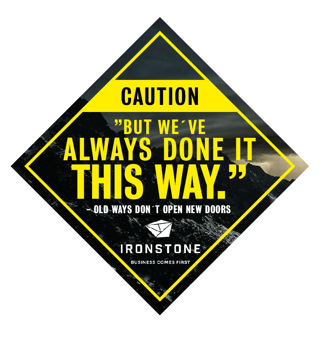 Addressing the needs of the modern IT workflow
Even though your organization might consider the tools and workflow you are utilizing to be sufficient, the gap from deployment to lifecycle management of information and mobile devices are increasing.
Shifting your focus from a traditional on-prem, wipe-and-load mindset to a cloud based user centric is not only in the interest of your company, in the eyes of productivity and security, but also from a user friendly approach.
Have you experienced a challenge in your business?
Feel free to leave a comment below or get in touch here
Written by: Alexander Solaat Rødland
Windows and Devices for IT