Microsoft Edge (Chromium) – Top features
Many of you have probably seen Microsoft Edge on their computer or accidentally opened it when clicking a link, instead ...
---
Many of you have probably seen Microsoft Edge on their computer or accidentally opened it when clicking a link, instead of opening the beloved Google Chrome to surf the web.
Microsoft has listened to feedback from the community and decided to rebuild Microsoft Edge from scratch; built upon the Chromium Engine, the same engine Google Chrome is using.

The result? A fast browser with a ton of features and focus on privacy, which should now question our standard browser choice when surfing the web. We have created a list of its top features:
1. Profiles
First on the list of the highlighted features is profiles, profiles aren't new to web browsers. Connecting your work account as one profile and connecting your private account for private browsing could be a smart way to separate work browsing and private browsing.
Profiles keep saved information separate from the other profile. Favorites, passwords, payment information, addresses, history, extensions, etc. are possible to sync between devices.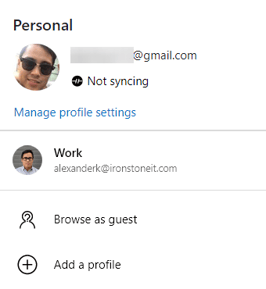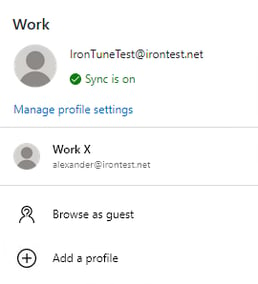 2. Tracking Prevention
Today, while you are browsing the web, trackers can be used to collect data on how you interact with sites and the content you choose to click. You have probably been a victim of this, as personalized ads are one of these.
Microsoft Edge can detect these trackers and block them from using your data. It puts your privacy in your hands, where you can choose how strict you want it to be.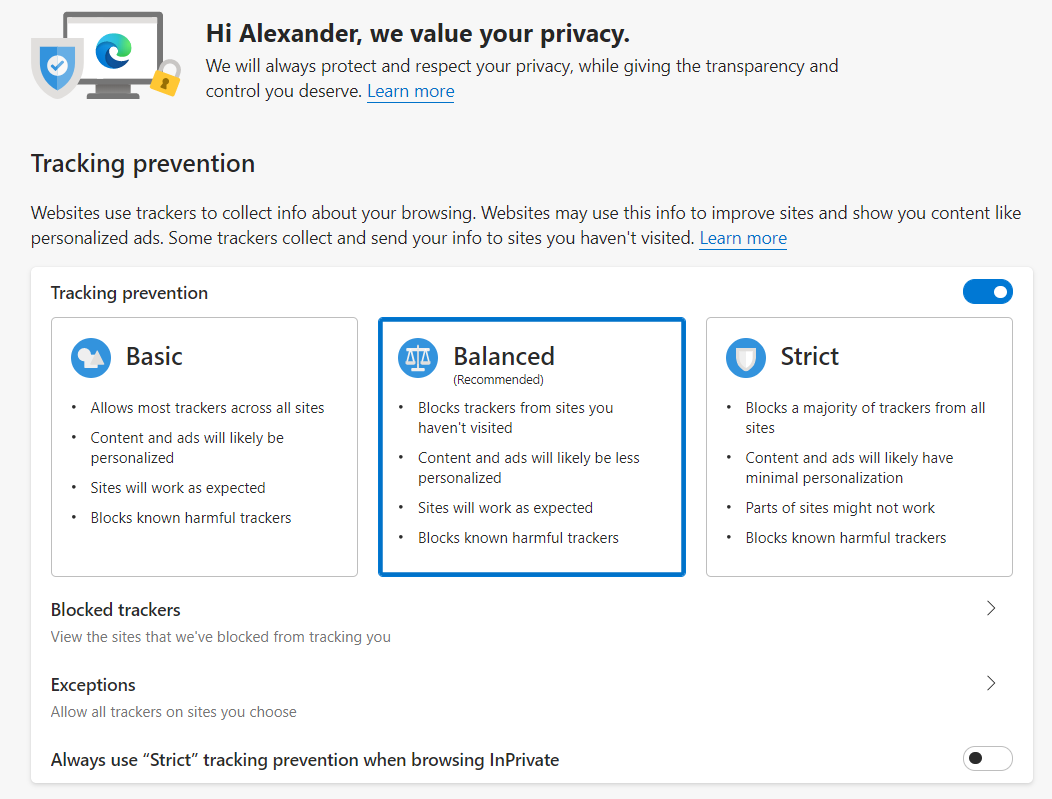 3. Extensions
A big challenge Microsoft Edge was facing before the rebuild was that everybody was used to Google Chrome, and not all their favorite Extensions were available on Edge. Now, Microsoft Edge supports all your favorite Extensions and can be imported from your first run.
4. Immersive Reader
While browsing web pages, you might find websites that are cluttered with ads, or information that aren't relevant to the article you are reading. By opening the immersive reader, you get rid of all the unrelated cluttered information.
Open the Immersive Reader by clicking on the "book & sound" icon.
Before: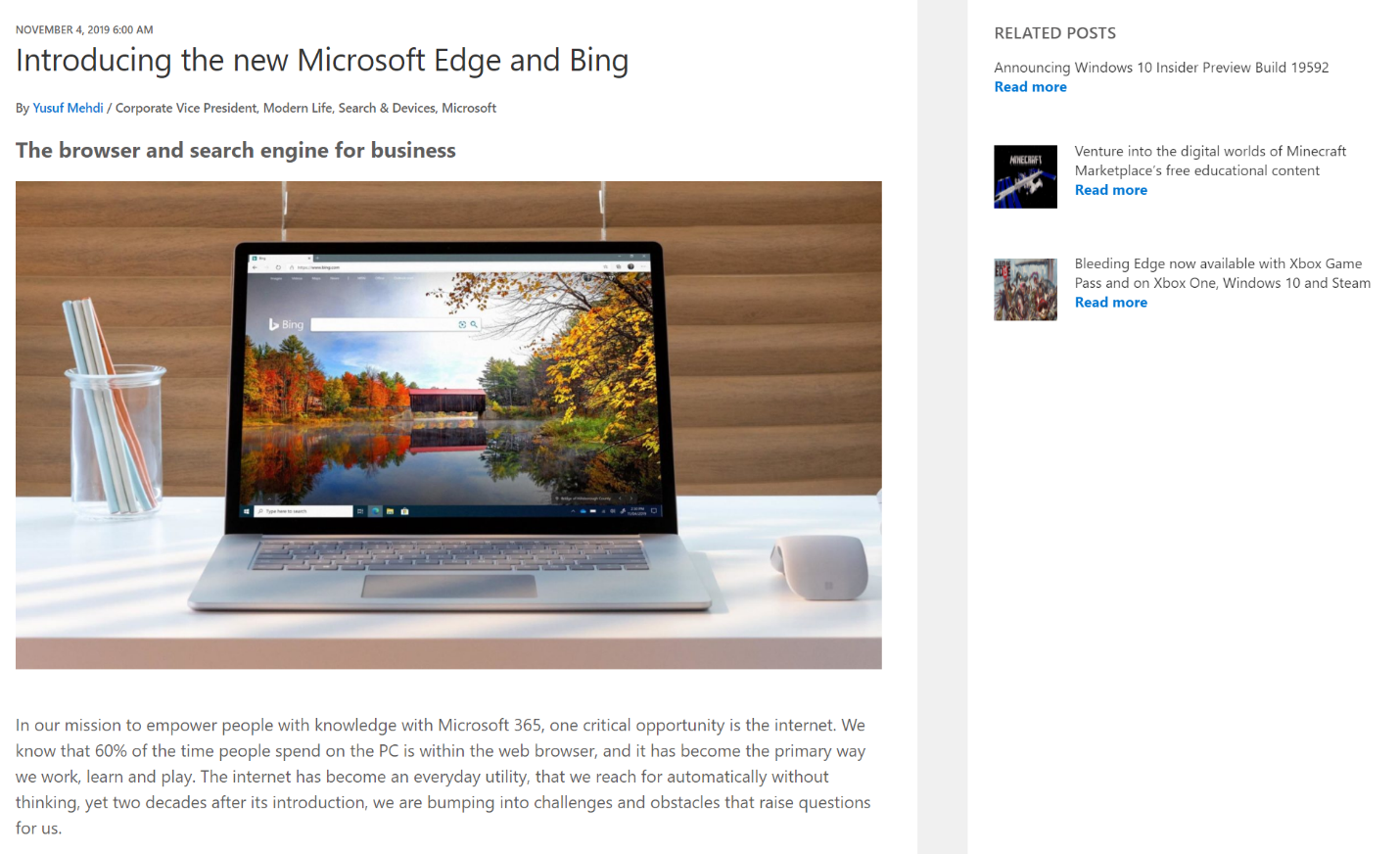 After: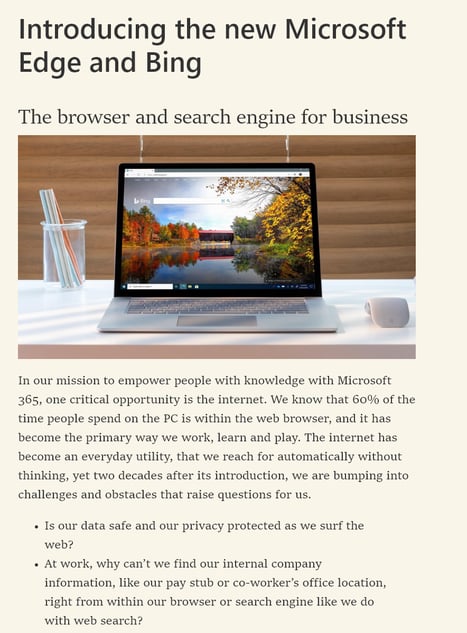 5. Sync
If you are using Microsoft Edge across multiple systems. E.g. iOS, Android, Windows, or MacOS, you can synchronize the browsing history, favorites, passwords, extensions, and a lot more settings across your devices. Combine this feature with a private and a work profile and never lose that one web page that you saved when you were at work.

Notable features:
1. Progressive Web Applications – Any website from Edge can be installed as an application on your computer. How? Go to any website click on the three-dotted menu and choose "Apps" and "Install this site as an app" – You can now browse the website as an application instead.


2. Customize your Experience – From a new tab, you can change the appearance of different categories or change it how you like it.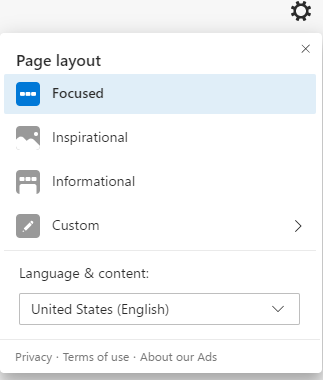 3. Collections (Beta) – Collections is currently in the beta build of Edge and will progressively be rolled out to stable build. Instead of using several bookmarks for sites you often visit, a collection of those websites could be used and instantly open all of them instead of looking through the bookmarks folders to find them.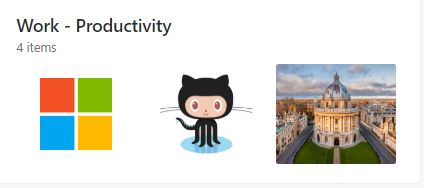 Inside the collection: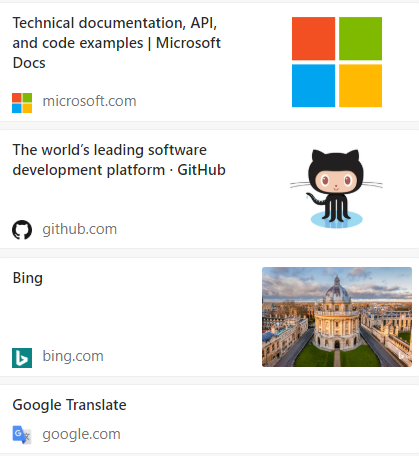 4. Internet Explorer Mode (Canary) – Certain websites in the workplace are still only working in Internet Explorer, to help users gradually use Edge. Microsoft implements an Internet Explorer mode which will run these sites as it would in Internet Explorer. Finally, we could say goodbye to Internet Explorer.


5. Speed & Resources – One of the benefits of running the Chromium engine is the speed. Microsoft has also solved the issue with resource allocation, enabling Microsoft Edge to have a high speed without eating up your computer's resources even with multiple tabs running.
If you have any questions regarding this topic, don't hesitate to contact us!