CLOUD
Transforming your business - 5 tips for Software Vendors
The explosion of cloud computing usage in recent years has created a shift in how Software Vendors do business and what ...
---
The explosion of cloud computing usage in recent years has created a shift in how Software Vendors do business and what customers expect. Previously, buying software involved a once off purchase, but now the cloud has opened up new revenue streams of opportunities and can be a key factor in how to differentiate your business from competitors.


How can your business leverage this transformational change?


Here are the five main areas where customer demand has shifted due to cloud computing, and what you need to do in order to capitalise on this growing opportunity.


Technology that supports business
Your customers expect an innovative cloud platform to support their overall business goals, for example, productivity, innovation or increasing market share. Having access to a cloud platform which supports agile development and enables the use of advanced technology will help you meet your customers' needs and expectations.


Seamless integration
In such a fast-paced world, your customers need applications to integrate and work with one another, helping to encourage greater productivity. With cloud computing you will be able to provide customers with a platform that supports Application Programming Interfaces (APIs) to integrate data and applications.


Cost management
Traditionally, businesses would need to invest in large upfront software purchases, which could potentially increase barriers to entry for some. However, with a cloud platform and SaaS applications, Software Vendors can enable their customers to start small and scale up when needed. Customers will be able to remain in full control by tracking their usage and adapting it to their business needs.


Ease of use
Your customers want to reduce impact on resources needed for infrastructure management while retaining visibility and full control over application usage as well as data governance. You can make it easier for your customers to manage their users through cloud based features such as single sign on and reporting capabilities, ensuring they are fully prepared for any regulatory requirement.


High security
Security concerns are a top reason as to why companies choose not to use the cloud, especially if they operate in regulated industries. Software vendors need to provide a cloud platform with an embedded security system, meaning intellectual property and applications are protected at all times. Applications can be secured and deployed to an environment best suited to your customers' business needs: public, private cloud or virtual network.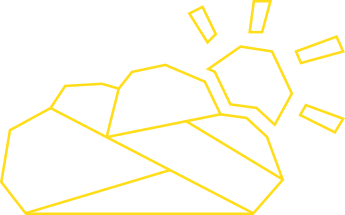 Cloud computing should be seen by Software vendors as a new way of doing business. To thrive as a SaaS provider, you need to evolve your software to meet your customers growing needs, and stay one step ahead of competitors with more reliable, innovative and faster solutions. Your cloud service partner can help through continuous improvement on solutions to keep up with changing market needs, knowledge transfer, reporting and recommendations.
How to get started on business transformation?
Tailoring the architecture to your business goals is always the most important starting point. Which is why at Ironstone we have developed a solution specific for Software vendors, answering their challenges and helping them to become more agile, innovative and flexible when working in a cloud environment.
Start focusing on creating more powerful apps, and leverage our expertise on the potential of the cloud.