CLOUD
Microsoft Azure – The only limit is your imagination!
You might have heard or read about Azure, maybe your business even uses Azure. But do you know how much Azure can do ...
---
You might have heard or read about Azure, maybe your business even uses Azure. But do you know how much Azure can do for your business?
What is Azure?
Azure is Microsoft's public cloud platform. The platform provides a wide range of cloud services – including App Service, Azure Storage and Azure AD to mention just a few. These cloud services and many other in Azure, give you the flexibility to develop and scale new applications or run existing applications. You can find the complete list here
Azure provides services across the whole range from Infrastructure as a service (IaaS), Platform as a service (PaaS) to Software as a service (SaaS).

IaaS is an instant computing infrastructure, provisioned and managed over the Internet. IaaS helps you avoid the expense and complexity of buying and managing your own physical server and other datacenter infrastructure. Azure offers pre-configured server images to further simplify deployment, or create your own customized configurations.
PaaS is a complete development and distribution environment in the cloud, with the resources that enable everything from delivering easy cloud applications to more advanced cloud-based business applications.
SaaS makes it possible to connect and use cloud-based applications over the internet. The SaaS services include communication and collaboration applications such as Outlook and Teams, which you can access on any internet connected device. Then there are more advanced business applications.
Once you have your infrastructure in the Azure cloud, operating system and application maintenance is much simpler, as well as integrated health-monitoring and many other tools.
Why Azure?
Azure is constantly evolving and always updated. Azure gives you the full range of services in one place. The platform has many possibilities for integration and customized solutions. It provides you with the flexibility and the base you need, to keep up with the changes and developments in the market.
Azure can be an alternative to having your own data center. This means that rather than investing in local servers and storage, you can run some or all business applications in Azure. You don't have to move everything at once either, when we say flexibility we mean flexibility and by that pointing out that you can move in a suitable timeframe for your business and can make the process smoother and gives the opportunity to build knowledge while moving.
With Azure, you don't have to pay for any costs that traditional data center hosts add on for having their own datacenter. Don't settle for long contracts – With Azure's flexibility you can choose a contract that suits you.
Security & privacy settings embedded into Azure
To realize all the benefits of the cloud, you must be able to trust the cloud. Microsoft has been leading the industry in establishing clear security and privacy requirements and consistently meeting these requirements. Azure meets a broad set of international and industry-specific compliance standards, such as ISO 27001 and many more.
Microsoft has a lot of experience in building enterprise software. It runs some of the world's largest online services. This experience has enabled it to develop industry-leading security technologies and practices. This ensures that Azure infrastructure is resilient against attacks, safeguards user access to the Azure environment and helps keep customer data secure.
One measure of Microsoft's commitment to the privacy of customer data is their adoption of the world's first code of practice for cloud privacy ISO 27018. With Azure Security Center, Azure is the only public cloud to offer continuous security-health monitoring for your entire environment.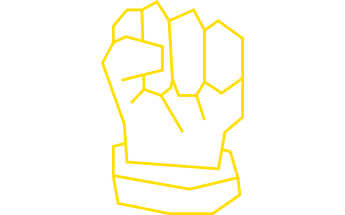 As a Microsoft partner, we at Ironstone can provide you with a Cloud Solution Provider (CSP) agreement. You get the same prices as when buying Azure direct from Microsoft, but in addition you also get billing and support from us. We have an article about the different licensing opportunities, where you can read more about CSP and our additional Advisory Services that offer Azure support and endorsement.
You can read the article here: What is the best way to purchase Azure?