Meet the Team: Erik, CFO
Ring oss på +47 23507481 Tjenester IT for dine ansatte Dine IT-systemer Læringssenter Artikler Kundehistorier Eventer ...
---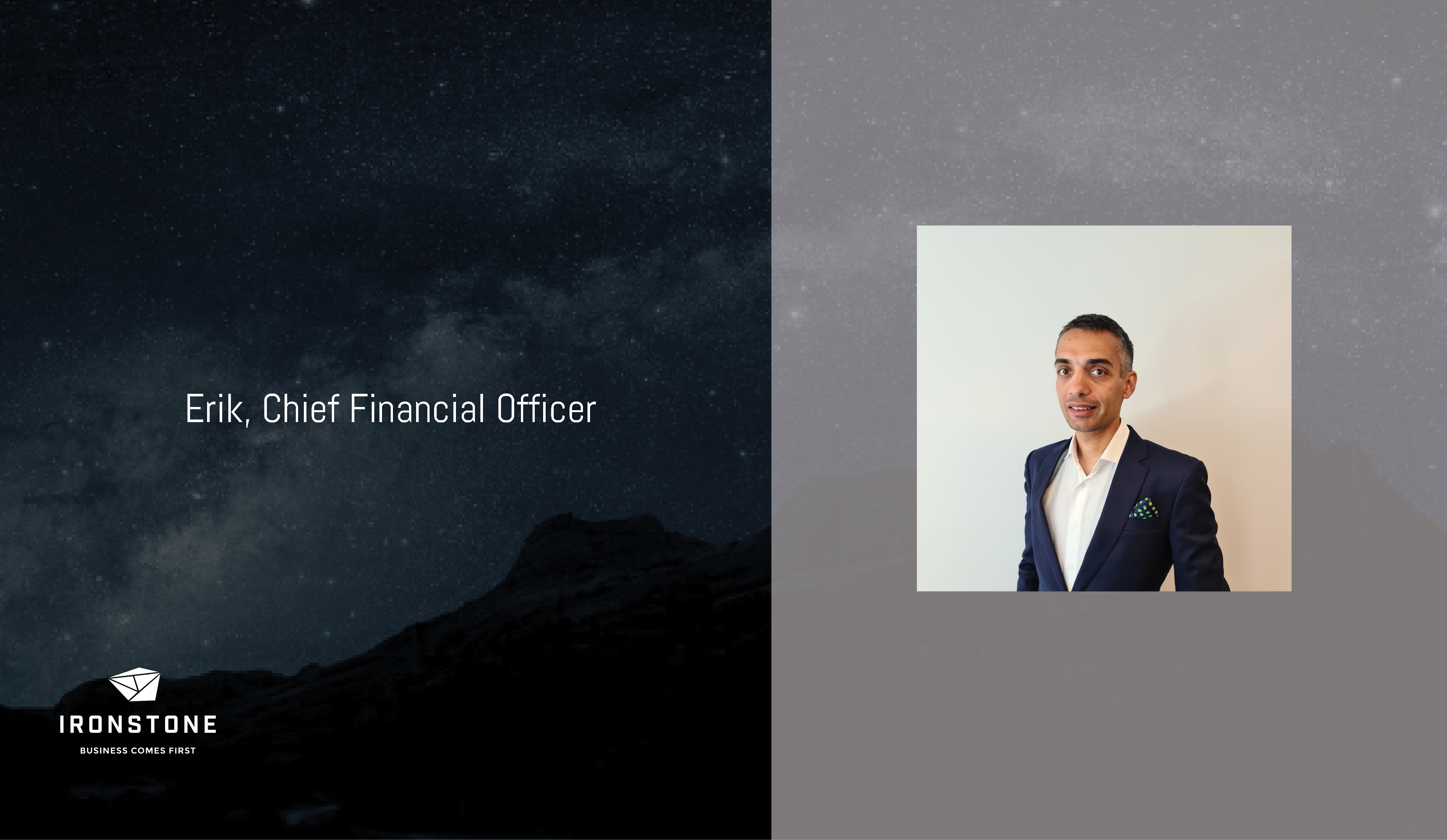 MEET THE TEAM
Meet the Team: Erik, CFO
We are pleased to announce that Erik has joined the team as our CFO.
---
We are pleased to announce that Erik has joined the team as our CFO.
Erik has a formal education within finance, strategy, and marketing, and holds a master's degree from Handelshøyskolen BI. He has built a solid experience over the past 15 years.
- I bring with me 15 years of diverse experience within the IT industry: After starting in sales in Mamut in 2005, I have filled several roles within sales and marketing in Mamut, which was acquired by Visma in 2011.
In 2013 he pivoted to IT consultancy at Visma Consulting, where he gained valuable experience as an IT consultant and project manager. Since 2016, he has worked as Visma Custom Solutions Norway's Finance Director. He is now ready for new challenges at Ironstone.
- I look forward to the new challenges I face as Ironstone's CFO. Ironstone is an exciting and fast-growing company with great people and a provider of fantastic, future-oriented solutions based on cloud technology. I expect that the next few years will present lots of amazing opportunities and experiences, and I look forward to being a part of the company's journey.

Welcome to the team, Erik. We are happy to have you on board!
Get notified on news
Be the first to know about new IT insights to build or refine with the tools and knowledge you need.