Increased digitalization demands a Zero Trust mindset
Ring oss på +47 23507481 Tjenester IT for dine ansatte Dine IT-systemer Læringssenter Artikler Kundehistorier Eventer ...
---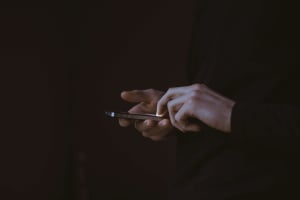 SECURITY
Increased digitalization demands a Zero Trust mindset
Digitalization and modernization have accelerated quickly for a lot of businesses this year. Unfortunately, a lot of ...
---
Digitalization and modernization have accelerated quickly for a lot of businesses this year. Unfortunately, a lot of these businesses have not prioritized to keep their security up to date with their new and modern way of working.
The digitalization was triggered by the end users demand to work from wherever they are, and on any device they have available. In this process, we see companies forgetting or not seeing the importance of also modernizing the way they protect these devices in line with the extended accesses they give their users. It expands your attack surface and leaves your data, applications, and identities more exposed.
From trusted users to Zero Trust
In other words, the new way of working together and the requirements for a modern workplace develop quicker than the will to change and improve security. You might think having a secure network, and an active firewall is good enough, but sadly this is not the reality.
Today a lot of businesses use what we call trusted users. It means that some people in your organization have been labeled as trusted users and these people will therefore have full access to everything within a network. When operating in the cloud, you cannot adopt this practice.
Instead of trusted users, you should implement a Zero Trust framework. With Zero Trust, your systems constantly assumes there has been a security breach, and by seeing everyone and everything as a threat, your system will always be on alert. It will also practice conditional access, which means Just-in-Time (JIT) or Just-Enough-Access (JEA). So if for example a technician needs to fix a line in a code, JIT and JEA enables them to access only the part of the code they need to change, and the access will be revoked as soon as the job is done.
You would need to have Zero Trust within network, identity, application and data, infrastructure, and devices. Depending on your company, some of these areas will be more critical to you than others.
Zero Trust gives you more control
With your end-users using many different and often personal devices to access critical information connected to your business, your attack surface has enlarged. There is no longer a safe zone, which means the number of access points has also increased. If you don't have a Zero Trust security concept in place, your end-users can access and work in whatever application they want, and you will have no control over the information they share within and outside of these applications. With Zero Trust you enable something called shadow IT which helps you to identify which apps are being used and what risk they pose. It decreases your attack surface and prevents your employees from using non-sanctioned apps that are not compliant with your security and compliance policies.
With Cloud App Security and Microsoft's compliance and security center, you can get full insight and control over your environment. Therefore, turning to Zero Trust is not just a security model where you build a fort and keep your security up to date. It also gives you important insight and information you might need in order to make better decisions for your company's future.
Microsoft makes it easy for you
You might think these security measures will complicate your work life and make it more difficult for the end-users to access the documents and applications needed to do their job. This is not the case. Microsoft has seamlessly integrated Zero Trust as best practice within all the Microsoft technology you implement when you buy their E5 license.
Azure AD and Conditional Access also make it possible for you to move more of the decision-making power over to the end-users, making it easier for them. It also eases IT department's workload by decreasing the inquires sent their way.
It's also pretty straightforward to make any changes as you go. E.g., If you have any applications that suddenly needs more security and conditional access, Microsoft allows you to turn that on and off easily. If you use Azure AD, you'll have the required machine learning and services in your Azure environment which constantly will monitor and check for abnormal activity. If they detect anything it will set off alarms allowing you to be proactive and handle it before a severe security breach happens.
Your next step
When taking the next step towards a more modern security concept such as Zero Trust, you need to consider where you are in your cloud journey. It's essential to map out where you are and where you want to go. Important questions to ask yourself might include:
Do we have any on-prem identities, or are all our identities cloud-based?
How do we handle these identities and life cycles today?
How do we usually work?
How do the end users use the services and which accesses do they typically need?
We hope this gives you a better overview of what you have and what you need. It is essentially what is necessary to start implementing Zero Trust in the best possible way.
If you want to learn more about how you can get better control or how we help clients with Zero Trust, don't hesitate to contact me!
Get notified on news
Be the first to know about new IT insights to build or refine with the tools and knowledge you need.