BoDa Redovisning has digitized their business model
The firm wishes to be on the forefront of the digitalization of its industry and has implemented solutions that support their business model long-term. Through correct use of technology and smart solutions the accounting firm can achieve more cost-efficient accounting.
BoDa Redovisning handles such things as accounting, payroll, and taxation for small and mid-size companies, as well as parts of the economy of bigger companies. They want their clients to be able to focus on their core business.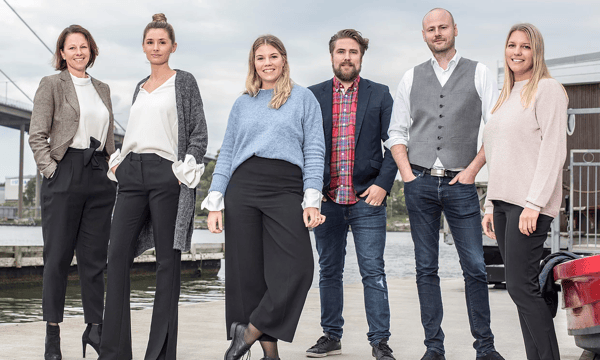 Image source: https://www.bodaredovisning.se/
In recent years BoDa has seen strong growth, which increases the number of employees, costs, and independent systems and modules. Having offices in Stockholm, Gothenburg, Kungsbacka, and Oslo they saw the need in 2018 to start examining the internal communications system in order to achieve a more advantageous digital structure.
"We had to assess how to adapt to the various challenges in the industry and how to remain competitive.", says CEO Daniel Eremar
BoDa was looking for a helpful solution in processing client information according to regulations, as well as maintaining a secure workflow without implementing external safety solutions. In the future of the industry the need for consultants will diminish significantly, and companies will have to digitize in a way that facilitates good internal communication and safer management of customer information.
There is also the important factor that internal communication is improved, eliminating the need to rely on phone calls or emails. In addition, customer communication is more in line with our customer perspective and focus on better time management:
"At BoDa Redovisning we consider ourselves as our clients' co-workers. We are next to, not above our clients. Together we can achieve the best possible results. Thus, it is important to us that our client communication is conducted through digital structures."
A modern cloud-based client solution
The accounting firm settled on a solution that converges apps like SharePoint, Teams, Mail, and Calender functions in one package.
Now they can save time significantly by using chat functions or booking meetings through shared calendars. Eremar is satisfied with having chosen a system that the employees like:
"Best Place to Work was the most optimal solution for us. Ironstone has tailored everything that earlier has been presented as separate features into one solution. Thus, our communication and work foundation are now better than it used to be."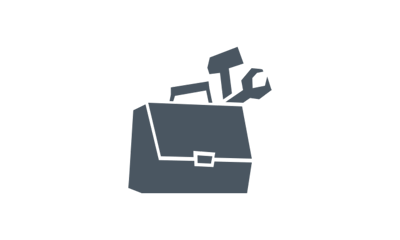 Using PowerBI to offer better reporting
By being able to disregard several external systems, training processes, and different log-ins, BoDa Redovisning has experienced less time consumption, and time saved has opened for generating revenue or further work on its own structure.
"The Best Place to Work solution provides a great foundation for adopting new modules. We regard it as an ongoing work of implementation which we will undertake continuously."
The firm has introduced a new system in which they, advised by Ironstone, plan further implementation of features like PowerBI. Then the employees are given different areas of responsibility.
"We like the PowerBI interface. It provides us with the opportunity to produce quality rapports for our clients. Employee Hanna Gårdmark is now responsible for running this solution for further internal training. Ironstone is thus taking part in facilitating the development of our employees within IT."
A digitized workday in the Cloud
BoDa Redovisning now shuns traditional structures like making phone calls, sending emails and leaving notes. In comparison to other companies, BoDa Redovisning now has two major advantages:
"We are completely digitized when it comes to accounting and we now use SharePoint folders when communicating with clients. Our data are processed in accordance with GDPR terms. Because our clients don't need to contact us using traditional structures, both parties can spend their time saved on their core business."
Wanting to help fellow industry co-workers, the firm doesn't consider smaller companies as competition. Eremar wishes for more accounting firms to open their eyes to the new possibilities, and by showing the available solutions he hopes that more companies will be able to challenge industry behemoths:
"The consulting work we do will disappear in the future and our role will mainly be that of controllers. All the more important it will be that accounting firms implement the correct systems in order to have a market edge"