Oslo, Norway: Ironstone is pleased to announce that Ironstone Norway has hired Damir as a Technical Analyst & Cloud Operator.
2017 - what a great year! Ironstone has experienced a great growth with our managed client solution, Best Place to Work. We have designed a full client service based on Microsoft cloud. We also enable businesses with legacy applications direct access, no matter location or device. That is if you for some reason have not moved all your apps to the cloud.
To meet our customers' demands we have been looking to strengthen Ironstone Operations, by finding a consultant who can join our team. Finally, in the deep forest of Østfold, we found Damir Helez.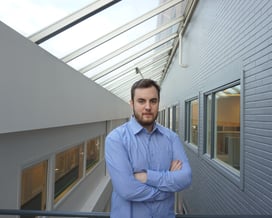 Damir has really convinced us that he is the one, with his skills on cloud services. We gave him a demo of Best Place to Work, and convinced Damir that we are also the one for him. It`s a true match!
Damir has technical experience from cloud services with focus on Office 365, support and client management in the cloud. Damir will be responsible for customer projects in Ironstone.
For the past years, he has been running a small business. This has given him the opportunity to work with IT in different verticals – accounting, production, health and the wholesale industry.
"We are truly happy to have Damir onboard, you are most welcome. " Tormod Eek, CEO Norway.

Welcome Damir!